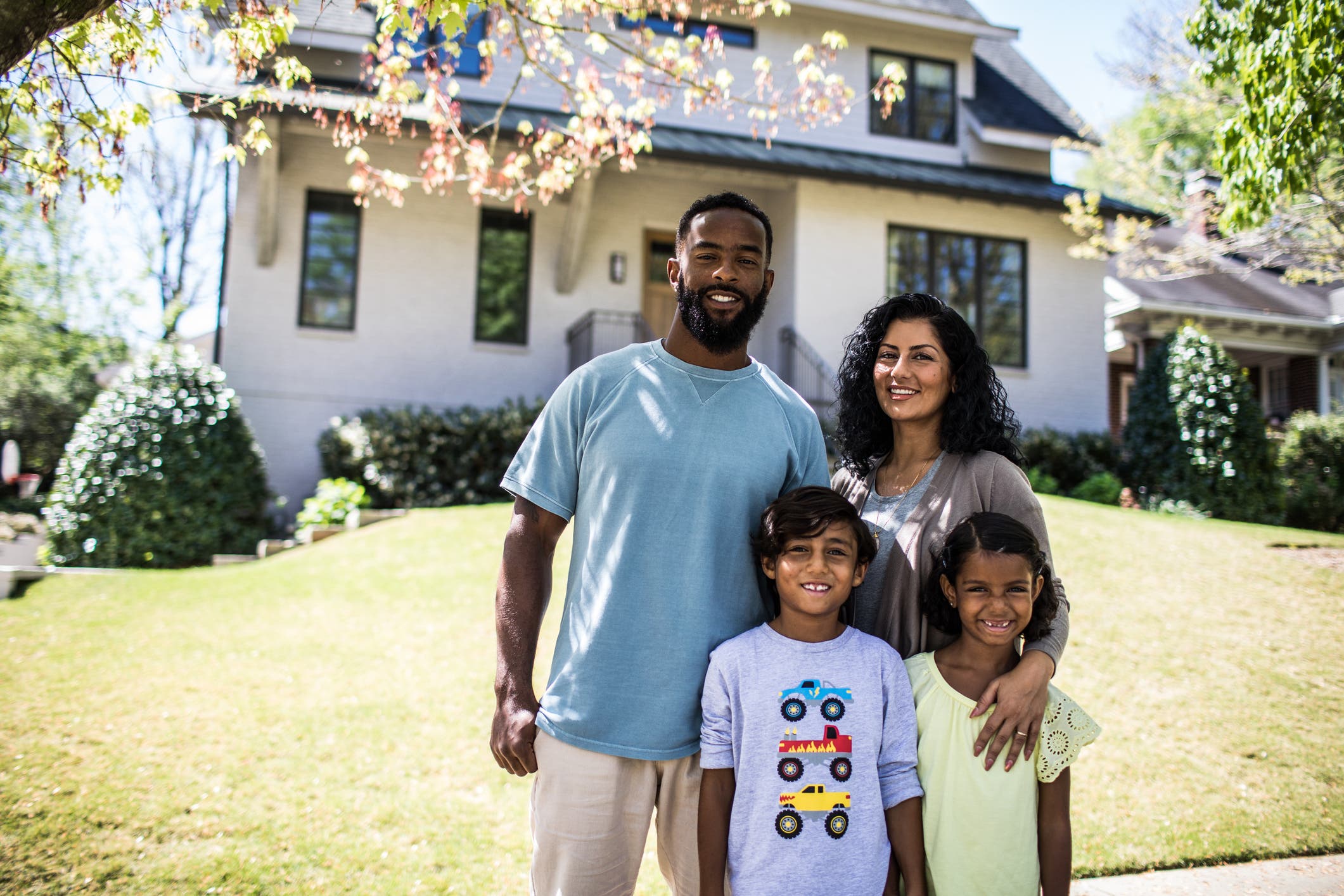 Launched by an insurance agent in 1927, American Family Insurance or AmFam has grown to become the tenth-largest insurance company in the United States, generating $8.8 billion in revenue in 2017.
While they started by helping farmers, they're now the ninth-largest car insurance company in the United States. They're known for offering a wide range of policies but keeping premiums low.
American Family car insurance coverage options and discounts
You can get an American Family insurance quote on some or all of their car insurance coverage options:
Comprehensive and collision coverage: Comprehensive coverage protects your vehicle if stolen or damaged, whereas collision coverage protects it in an accident.
Bodily injury liability: Pays for the other driver's property and medical bills if you're at fault in an accident.
Rideshare: If you drive for a rideshare company such as Lyft or Uber, you can receive coverage.
Lease and loan gap coverage: If you're leasing a car, gap insurance covers the gap between the amount owed on it and its actual value.
Uninsured and underinsured motorist damage: Helps pay for repairs if you're hit by someone who doesn't have car insurance or who is underinsured.
Medical payments coverage: Will cover the medical bills if either you or a passenger is injured in an accident.
Emergency roadside assistance: Help if your car breaks down by the side of the road. American Family car insurance offers 24/7 emergency roadside assistance.
Car insurance companies offer discounts on their policies to incentivize safe driving or capture more of their policyholder's business. It's almost a guarantee that one of AmFam's many discounts will apply to your policy when you request an American Family insurance quote.
KnowYourDrive: Enrolling in and installing the KnowYourDrive adaptor in your car automatically reduces premiums by 5%. Their adaptor tracks your driving behavior, and safe drivers could get up to a 20% discount.
Multi-vehicle and multi-product: Discount for insuring multiple vehicles or buying multiple products.
Defensive driver: This discount applies in some states if you're over 55 and take a defensive driving course.
Good driving: If you've had no accidents or tickets and filed no claims, you could get a good driving discount.
Low Mileage: Discount available for those who drive fewer than 7,500 miles/year.
Loyalty: Available if you've been with American Family for years. The discount amount depends on how long you've been a customer.
Early-Bird: Choose within seven days of requesting an American Family Insurance quote, and you'll get a discount.
Steer into Savings: Reduced premiums if you leave a competitor and steer your car into AmFam's policy.
Generational: Available to the children of insured parents.
Teen Safe Driver: The program tracks teen drivers with a mobile app. After one year or 3,000 miles driven, they'll get a 10% discount.
Good Student: Discount for teens who maintain good grades.
Away at School: If you have a child under 25 on your policy, but they're more than 100 miles away at college, while their car stayed home, AmFam won't charge you the full policy amount.
Young Volunteer: Discount for drivers under the age of 25 who volunteer 40 hours a year with a nonprofit organization.
Autopay: Discount for signing up for auto-payments from a checking account or credit card.
Full Pay: Total premiums are reduced when paid in full.
Paperless: Sign up to have your statements delivered by email to get this discount.
American Family home insurance coverage options and discounts
Since bundling policies will save you money, it's worth looking at AmFam's home insurance coverage in addition to car insurance. AmFam offers the following home insurance coverage options:
Standard home insurance: Covers damages to your home.
Personal items: Personal effects within your home.
Sewer and sump pump overflow: Covers damage caused by sewer backup.
Loss of use: If your home becomes inhabitable, American Family home insurance covers expenses of living elsewhere.
Medical payments: Pays the medical bills if someone is injured on your property.
These are the discounts specific to home insurance that AmFam offers:
Age of home: Newer homes have more safety features, and thus could qualify for discounts.
Home purchase: If you bought your home in the past three years, you're eligible for this discount, regardless of your home's age.
Renovated home: Discounts for plumbing, electrical and heating systems that've been replaced in the past 15 years.
Safe, Secure, Smart Home: A smart device, such as a video doorbell or security systems, could earn you a 5% reduction on your insurance rates.
American Family ratings, reviews, customer satisfaction and complaints
American Family customer service doesn't receive high marks. Customers have given AmFam a little over two stars on Consumer Affairs, mainly due to their slow claims processing. While the organization as a whole has an A+ Better Business Bureau rating, look up your local office's rating when requesting an American Family insurance quote.
It can be challenging to maintain service consistency between agents. Before ruling AmFam out altogether, look up the reviews for your local agent.
Reasons why American Family is a great option
Premiums and discounts offered by insurance companies vary, so it pays to compare insurance companies when you're shopping for insurance.
AmFam has 24/7 claims support available by phone or online.  They provide a wide range of policies, so getting a multi-product discount should be a breeze.
Who is American Family insurance best for?
If you're a safe driver or have a teenager, American Family Insurance could be your best option. Often, adding a teen to your car insurance can send your premiums sky-high, but young drivers with AmFam could qualify for up to four discounts.
Safe drivers with clean driving records should get an American Family insurance quote. With three discounts related to safe driving, you could pay low policy premiums.
Average rates available from American Family
According to U.S. News and World Reports, the average cost for car insurance through AmFam is $3,443.09. Rates drop much lower for older and married drivers. Their average renter's policy is less than $15 a month.
Additional policies offered by American Family
AmFam also covers;
Renters
Snowmobile, Motorcycle, Boat, ATV, and RV
Manufactured home and condo
Life
Farm
Business
Travel
Health
Flood
Umbrella
Frequently asked questions
What do I need to get a quote from American Family?
Apply for an American Family insurance quote online with just your ZIP code and type of car.  Or, input your ZIP code to find a local agent. You can also call or chat.
How do I file a claim with American Family?
Call their toll-free number or complete an online claim form. You'll need your name, address and phone number, your policy number, the date and time of your loss and the contact information for anyone else involved.