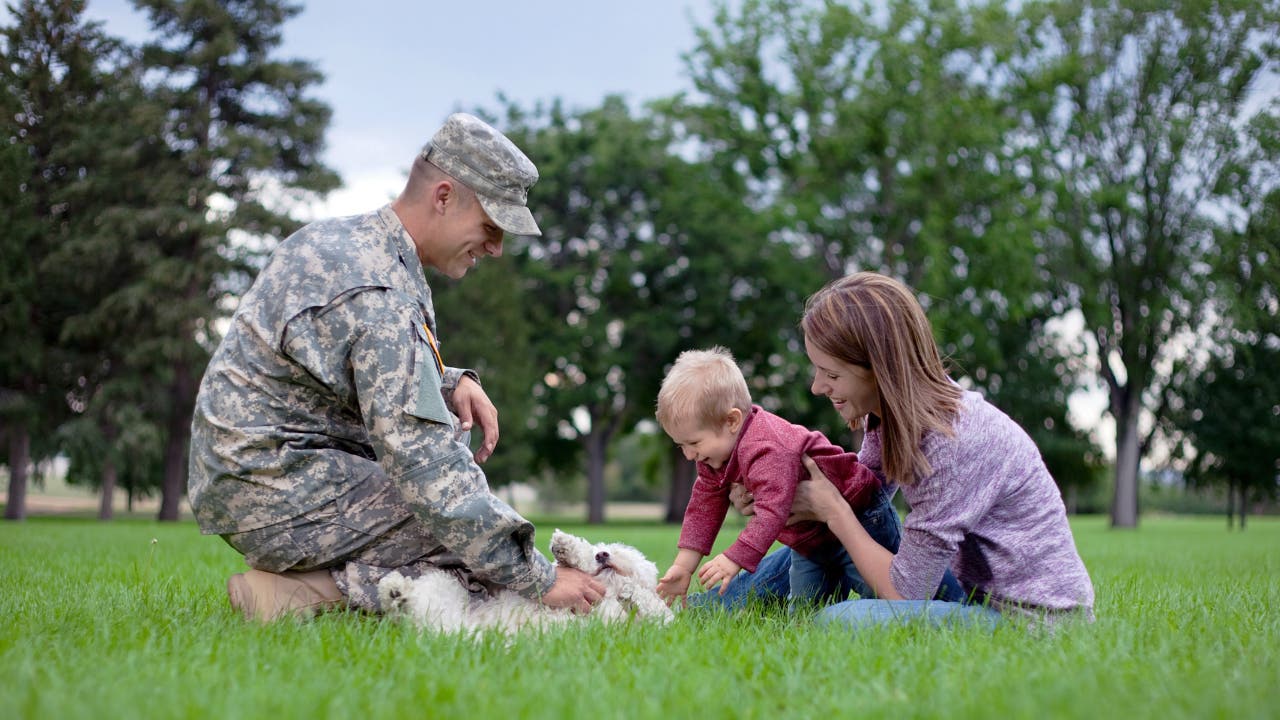 USAA Insurance is known for its service to the military community and their families. Whether you're active or former military, an eligible family member, a cadet or midshipman, USAA is available to serve you and your insurance needs.
USAA car insurance coverage options and discounts
Vehicle protection: Protect your car with comprehensive coverage and collision coverage, which covers damage from rollover or accident.
Finance protection: Liability coverage protects you financially if you are the cause of the accident and includes bodily injury and property damage.
Passenger protection: These may be mandatory or optional add-ons, depending on your state requirements and your priorities. This protection includes personal injury protection, extended benefits coverage and uninsured/underinsured coverage.
Other protection: Your USAA insurance quote can also include roadside assistance, rental reimbursement and accident forgiveness.
Defensive driving course discounts: If you take a certified defensive driving course, you may qualify for a discount.
Loyalty discounts: If you remain with USAA insurance for a certain length of time, you can receive a discount.
Multi-policy discounts: Talk to USAA insurance customer service about combining your auto policy with another policy for potential discounts.
Accident-free discounts: If you're a safe driver with an accident-free record, your USAA insurance policy may be discounted.
USAA home insurance coverage options and discounts
Fire
Theft
Vandalism
Most weather-related events
Liability
Identity theft
Discounts
Loyalty discounts: As with auto insurance, if you remain with USAA insurance for a certain number of years, you can receive a discount.
Multi-policy discounts: Talk to USAA insurance customer service about combining your home policy with another policy, like auto insurance, for potential discounts.
USAA ratings, reviews, customer satisfaction and complaints
While J.D. Power ratings states, "USAA is profiled, but not rank eligible, because it does not meet the study award criteria," as it is only available to military members and their families, there is a trusted rating about USAA insurance, customer service, overall satisfaction and more. To summarize it simply, they were rated a 5 out of 5 on all areas, except one – estimation process, where the company received a 4 out of 5.
Overall Satisfaction: 5 out of 5
First Notice of Loss: 5 out of 5
Estimation Process: 4 out of 5
Repair Process: 5 out of 5
Rental Experience: 5 out of 5
Claims Servicing: 5 out of 5
Settlement: 5 out of 5
The Better Business Bureau rated USAA Insurance a B-, with 435 customers rating it an approximate average of 1.25 out of 5 stars. Many of the customer reviews come from loyal customers who had complaints about USAA insurance customer service when they needed it most. So, while J.D. Power rated USAA insurance claims servicing a 5 out of 5, customers have stated differently, though this is not unusual with insurance providers.
Reasons why USAA is a great option
USAA is definitely not an insurance for everyone, especially since the company specifically serves only military, its families and the military community. However, for those who fit the target audience, it can be a great option for home and auto insurance, as well as the other policies offered by USAA.
For those who are technology-savvy, USAA insurance is a great option thanks to their mobile app that makes it simple to file a claim quickly, pay bills with ease and more. If you plan to have multiple policies, especially auto and home insurance, you may be eligible for a USAA insurance discount for bundling policies. And if you choose USAA insurance and stick with the company for years, the loyalty discount could really save you money in the long run.
According to usnews.com, the national average rate for auto insurance is $2,537, and your USAA insurance quote could be even less. Like auto insurance, a USAA insurance quote for home insurance will vary greatly, depending on the coverage you want. The average USAA insurance quote will cost you $1,051 every six months, but factors such as your credit score, history of accidents and tickets, age, etc. will affect your actual quote.
Additional policies offered by USAA
In addition to home and auto insurance, USAA also offers insurance policies for the following:
Renters insurance
Rental property insurance
Valuable personal property insurance
Condo insurance
Life insurance
Annuities
Umbrella insurance
Motorcycle, RV and boat insurance
Small business insurance
Frequently asked questions
How do I file USAA Insurance claims?
You can file USAA Insurance claims online through their claims portal.
How do I get a USAA Insurance quote?
To get a quote from USAA, you'll need to qualify – USAA only provides service to U.S. military members and their eligible family members.